JAFSCD Partners
The Journal of Agriculture, Food Systems, and Community Development is pleased to have the support of leading North American university programs focused on food systems. They underwrite JAFSCD on an ongoing basis:

To learn more about becoming a JAFSCD Partner, contact editor-in-chief
Duncan Hilchey
.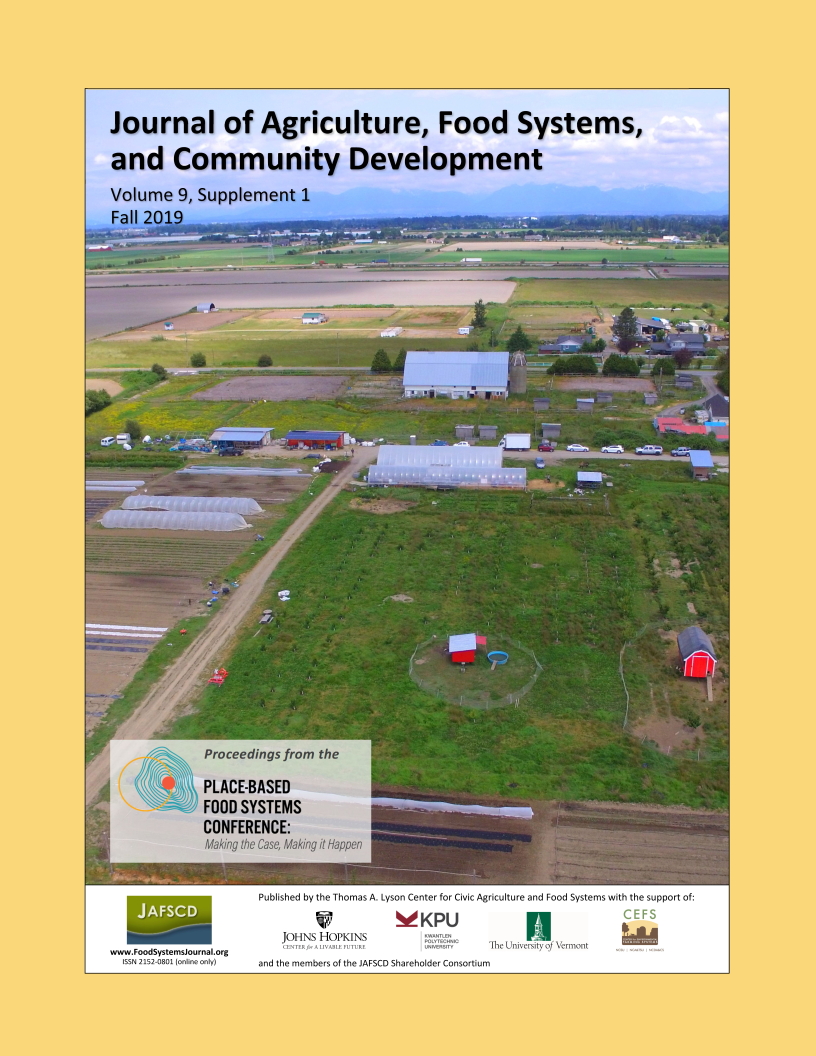 On the cover of this fall 2019 supplemental issue, the Tsawwassen First Nation Farm School in Metro Vancouver, British Columbia, Canada—shown here at the onset of the growing season—is a 20-acre (8-hectare) certified organic teaching farm on Tsawwassen First Nation ancestral lands. The issue includes proceedings from the Place-Based Food Systems Conference sponsored by the Institute for Sustainable Food Systems at Kwantlen Polytechnic University, a JAFSCD Partner. Photo copyright 2019 by Gerardo Garcia Zendejas.